Tool Required
Symptoms:
Burnt Forward clutch
Delayed engagement
Wear grooves in the Forward drum ID bore
Cause:
The input shaft contacts the forward drum bore ID due to tight clearances and accumulated bushing wear.
Correction:
Install the Sonnax oversized seal rings after boring the forward drum to the recommended diameter.
Tool Required
Oversized Seal Rings
Part No.
34716-01
Package Quantity: 2
Outer Dia.

:

0.918"

Width

:

0.101"

Height

:

0.096"
Material:

PTFE

Seal Style:

Solid
The 4L80-E forward drum is often replaced due to wear of the sealing ring bore caused by contact with the input shaft. Contact between shaft and drum occurs because of looseness/wear of the support bushings and tight clearance between shaft and drum bore. Worn drums can be salvaged by machining away the worn area, increasing the bore ID to .900 and installing the Sonnax oversized outer diameter forward drum sealing rings 34716-01. The oversized seal diameter restores proper sealing with the larger bore, while the increased clearance reduces future wear by making clearance consistent with other applications. This fix works on all 4L80-E forward drums.
Salvages all 4L80-E forward drums with grooves worn in the ID bore.
Reduces the likelihood of future contact between forward drum ID and input shaft.
Required Tools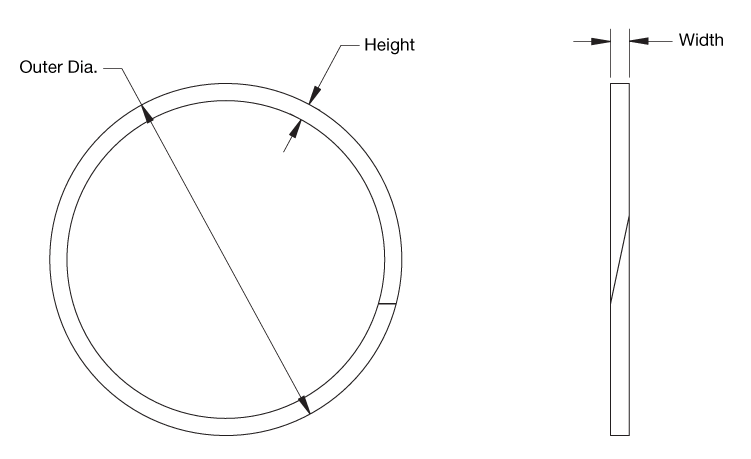 Click here to view PDF if instructions do not appear below.