HP
HP
Slip Yoke
Part No.
T2-3-8251HP
C-4, AOD, Tremec T-5
CL to End

:

6.500"

Length

:

7.250"

Spline Tooth Count

:

28

Seal Dia.

:

1.499"

Barrel Length

:

5.130"

Weight (lbs)

:

2.420 lbs
Material:

Forged Steel

Spline Type:

Full

Driveline Series:

1310
Sonnax T2-3-8251HP performance forged slip yoke is an excellent upgrade over factory style transmission yokes, adding strength and durability at an affordable price. The T2-3-8251HP uses 1310 series u-joints, and fits several applications, including most C-4, AOD, T5, and T10 transmissions. These high performance slip yokes deliver superior strength and durability for high horsepower and torque capacity applications, from street car, to street rod, drag strip, to dirt oval track.
How to Determine Spline Count
Some slip yokes have missing splines. To verify spline count, always count the splines on the transmission output shaft. A slip yoke counterbore is a short lead without spline in the end of the yoke.
Spline Count
Seal Dia.
Length (Centerline to End)
Barrel Length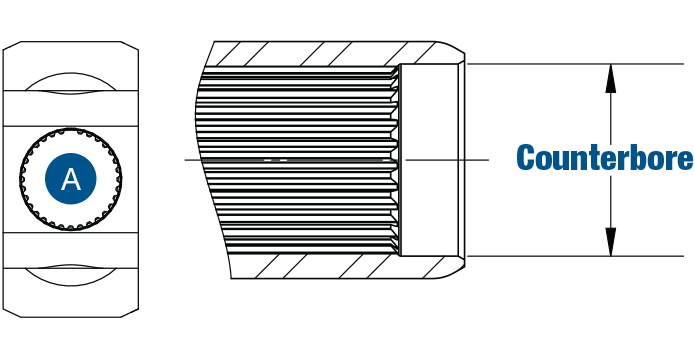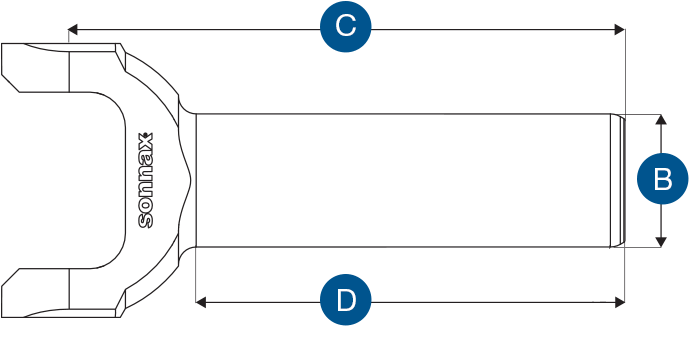 ---
How to Determine a U-joint Series

U-Joint Series
E
U-Joint Width (inches)
F
Cap Diameter (inches)
3R

2.562

1.125
1310
3.219
1.062
1330
3.622
1.062
1350
3.622
1.188
1410
4.188
1.188
1480
4.188
1.375
1485
4.178
1.375
1550/1555
4.964
1.375 outside snap rings
Measure the inside snap ring, indicated on the diagram as G.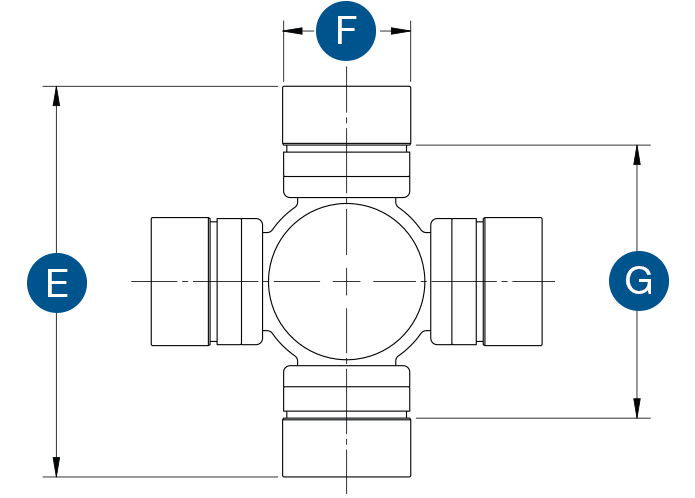 Learn more about Sonnax slip yokes
Sonnax Driveline
Discover the industry's best driveshaft components.