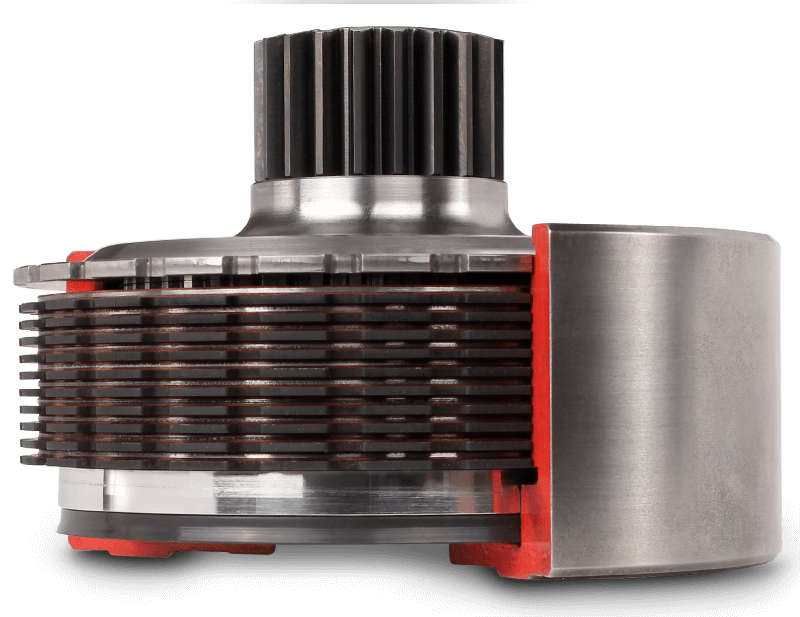 The ORIGINAL Powerglide
10-Clutch Drum
The Sonnax 10-clutch system increases lockup surface for significantly more torque capacity than modified OE drums. Sonnax invented this powerhouse upgrade more than a decade ago, and its proven dependability makes it the most popular choice among racers.
Patented drum, hub & piston system improves clutch capacity for maximum durability
High-strength drum with reduced rotating mass improves on-track acceleration
6061 Forged piston will not crack like cast pistons
Forged chromoly clutch hub guarantees your power makes it to the wheels
Tune Clutch Capacity with Confidence
10-Clutch Drum, Hub & Piston Kits
The essential components of a 10-clutch setup with the flexibility of adding your own build options.
Complete 10-Clutch Drum Kits
Comprehensive kits with all drum components, including Kolene® steels and .060" frictions.
Smart-Tech® 10-Clutch Drum Kit – More Apply Area than Any Drum on the Track
The Smart-Tech kit's 35% larger piston maximizes both engaging and holding capacity of the Sonnax 10-clutch system. Smart-Tech components give you the option to reduce line pressure for greater efficiency, or drop to seven frictions for less parasitic drag and improved heat dissipation while retaining 10-clutch capacity.
Looking for Standard High Clutch Drums?
Sonnax offers high-quality, direct replacement drums individually or as part of a drum, hub and piston kit that accepts extra frictions for increased torque and holding power.
Drum, Hub & Piston Kits
Complete Kits
Smart-Tech Kit
Part No.
28756-15K
28756-16K
28756-01K
28756-08K
28756-25K

Includes Pump-to-Drum Bearing

No
Yes
No
Yes
Yes
Hub & Steel Details
No lightening holes in hub
No lightening holes in hub
12-Tooth steels w/out turbulator holes; Lightening holes in hub
24-Tooth steels with turbulator holes; No lightening holes in hub
No lightening holes in hub
Kits with bearings also include a shim for use in pumps that were previously machined.
See more Powerglide performance options
See all high performance upgrades
↑